Employee Handbooks & Policies
Creating and curating content for employee or management handbooks + associated policies –The power of every single word matters. Let us take the time to ensure you are mitigating legal risks while ensuring a mutual benefit to your employees in feeling well-trained, protected, and empowered with the right framework and approach.
Human Resources Technology
Vetting and building a robust business case and subsequent implementation guidance of HR technologies (ATS, Payroll, Benefits, etc.) – There are hundreds of options to choose from in providing cloud-based, self-service, and integrated human capital management systems. But knowing the right questions to ask and angles through which to look at each step of the buyer's journey through to implementation phasing, makes all of the difference in the ultimate ROI and soft landing of your new or upgraded tools. Let us be your guide!
Employer Branding Services
Building a strategy to co-author a creative and a full-fledged company culture document, recognition program, as well as associated employee branding initiatives – Let's face it. Your talent is your secret weapon and knowing how to soul search to draft a genuine employee value prop built from the story of where you came from and where you are going, all steeped within a rich and visible set of cultural values, is integral to your building an enduring business that attracts and retains the best people.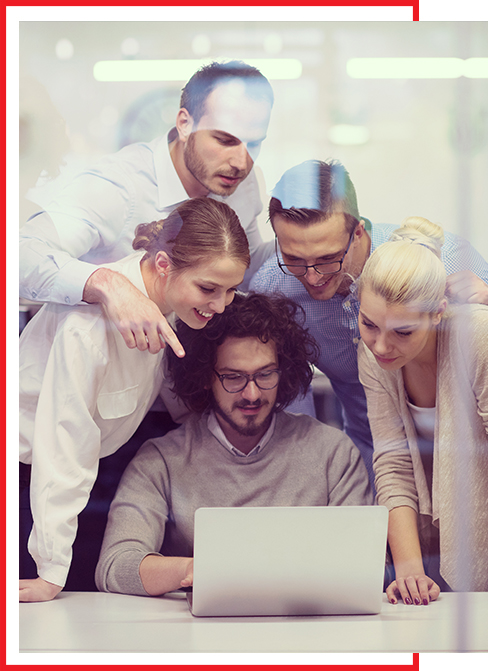 Our team of professionals regularly assists both small and large company employers with the solutions of employment-related issues and problems, and with established practices and processes that help in building better working relationships. From staffing and classification to labor and employee relations issues, we have dedicated professional consultants available to evaluate each challenge, develop or update policies and processes, and help in resolving personnel-related issues and problems.
At OpExpert, we communicate carefully with each client before we start any assignment. Having a complete understanding of client needs and the relevant issues is essential. The end result is professional, detailed, and of the best quality.
While we have consultant resources to help with the administration of the wide range of HR functions, our human resource consulting services specialized focus consist of:
Workforce Asset Support, Consultation, and Implementation – Practical, hands-on analysis, and solution of numerous issues that impact employers. Our aim is to make the best hiring decisions and identify creative solutions and realistic alternatives to problems, ranging from simple to complex.

Organizational Redesign – Comprehensive analysis and recommendations made at the departmental, and organizational level, which includes classification issues, analysis of staffing levels, labor relations implications and cost impacts

Organizational Assessment – Departmental, and organizational level-wide assessment, including staffing, talent management, identification and analysis of workplace climate, and succession planning issues

Analysis, Audit, and Development of Personnel Policies, Personnel Rules, and Handbooks.

Establishment and Implementation of Classification and Compensation Systems – Job review and preparation of classification specifications, the development of pay ranges, and the establishment and implementation of benefit structures.

Employee Training and Development Programs – Presentation of formal and informal training programs directed to address specific organizational necessities, including supervisory skills, leadership preparedness, writing skills, communications, and customer service.

Development and Execution of Performance Management Systems – Performance management guidelines, procedures, and structures; development of pay-for-performance systems; assisting in the development of progressive disciplinary processes and performance improvement plans.

Job Recruitment Services – With years of experience, we have developed an excellent network which makes our job easy to refer applicants of high caliber.

Labor Relations Support – Analysis of organizational goals, memorandum of understanding, and development of labor relations strategies; closed session support; training for policymakers.

Reference and Background Checks – Complete reference and background check support for executive, safety-sensitive and other crucial positions