Lets turn to new benefit to snuff e-cigarette epidemic – With the number of employees vaping increasing and vaping-related health conditions on the rise, employers are stepping up to help workers—and their children—quit e-cigarette epidemic.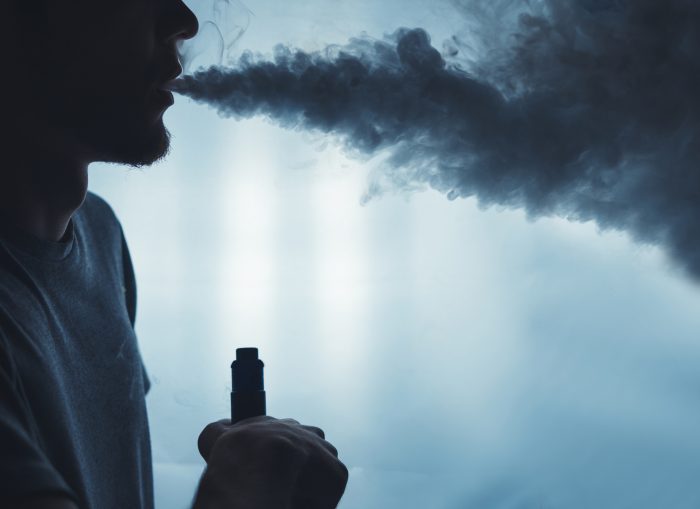 There's no question vaping is a huge concern: Use is on the rise among people of all ages, especially middle- and high-school-aged kids. And, as use rises, so do vaping-related illnesses. The Centers for Disease Control and Prevention has issued a public warning against vaping products.
"It truly is an epidemic," says Megan Jacobs, managing director at Truth Initiative, a nonprofit organization focused on tobacco control. "We're hearing anecdotally about kids as young as 8 looking for support. It's putting a huge strain on employers."
That's why a growing number of companies are tackling the problem with a new employee benefit: support for vaping addiction. But not only is the assistance for employees who are looking to quit, it's geared to help employees' children, too.
A digital tobacco-cessation program called the EX program—offered through the Truth Initiative in collaboration with the Mayo Clinic—this year expanded support offerings for employers to help employees and their dependents quit vaping. Through a virtual program that includes texts and live chat, employees are given support and tips that aim to help them, or their children, quit vaping.
"When we thought of offering this for employers, we wanted to make sure we were offering support for the whole family," Jacobs says. "We want to ensure that employers have a resource to offer that supports healthy families—not necessarily exclusively the tobacco users."
Now, more than 50 employers—including Generac Power Systems, Laz Parking and Cascade Engineering—use the EX program in hopes of helping employees and their dependents quit while reducing their own healthcare costs and boosting productivity in the process. Cost varies for the program, depending on how many employees a company has.
"When it comes to vaping, we know that parents whose children are going through this are worried," Jacobs says. "And when they're worried about their kids, they're stressed, they're distracted. If it's something that's impacting you at home, it's absolutely impacting you throughout the day. It's not something you can put aside from 9 to 5 just because you're at work for the day."
In general, employee tobacco use has a big—and costly—impact on employers. Tobacco users have higher absenteeism and less productivity, they take more breaks and they incur higher healthcare costs because they tend to get sick more frequently—often with illnesses that are more severe, Jacobs explains. "We know employers are concerned about this—it has an effect on their bottom line and on their workforce quality. You want to get the most out of your employees. You want them to be present and productive, and tobacco use really impacts that."
Although tobacco cessation—focused on both traditional cigarettes and chewing tobacco—has historically been a priority for employers, and HR professionals in particular, vaping is a new focus. It's driven by scores of stats showing the increase of vaping—and its drastic health impact.
An estimated 28% of high-school students and 11% of middle-school students said they'd used e-cigarette within the past month, according to a government report. That amounts to 5.3 million young users. And illnesses are soaring, too: Dozens of people have died in the U.S. and hundreds of people have suffered lung injuries after using e-cigarette, federal officials have warned.
Many large employers have updated their tobacco-free campus policies and incentive/surcharge programs to include vaping, explains LuAnn Heinen, vice president of wellbeing and workforce strategy at the National Business Group on Health. Still, more can be done to "support quitting in this quite different and, on average, much younger population, creating an opportunity for employers to modernize cessation strategies and refresh program offerings," she says.
"While not yet a hot topic among HR managers, it's certainly on the radar for 2020," Heinen says.
Related: Kathryn Mayer: Top 5 benefit trends of 2019
Making a Difference
Since the Truth Initiative rolled out vaping-support resources in January of this year, nearly 4,000 adults and 4,000 parents have enrolled for that specific support. The vast majority (93%) of parents say they find the text messages to be helpful. From the adult-utilization perspective—of those who set a quit date when they signed up for the program—nearly 50% reported they quit, and 35% reported they are vaping less after two weeks of using the program.
Those stats are "really encouraging" and show how effective constant, on-demand support can be, Jacobs says. Some text messages are more general; some are tailored toward parents to help their children while also helping them cope with stress. For example, one message sent out by the program says: "It's normal to feel a sense of disappointment or failure that your kid is vaping. One parent told me, 'I really thought I had nicotine-proofed them.' You haven't failed, and you can actively help them quit. Text TIPS for 10 actionable tips any time."
"A lot of these parents haven't been tobacco (e-cigarette) users—they don't know what it's like to quit e-cigarette, they don't know how to help their child quit," Jacobs says. "So they're grasping for more resources to help guide their child to quitting."
The program also allows users to chat one-on-one with a tobacco (e-cigarette) treatment specialist.
NGBH's Heinen agrees that digital programs can be especially effective to help curb vaping use. "Considering the much younger age of e-cigarette users, it's important that quit programs use appropriate text and digital modes of communication and messages that resonate with this population," she says.
For Generac Power Systems, a tobacco-cessation program was an important piece to add to its wellness efforts. More than a quarter of the company's 5,800 employees—3,000 of them are in the U.S.—were tobacco users. And vaping use, which was rising among employees, quickly became a conversation topic for the company's HR leaders.
"We started talking about it before it got on the news," says Christine Reichardt, health and wellness manager at Generac.
Implementing the EX program late last year was an example of the company's "commitment to wellness," she says. "It shows we care. That's the general intent. We're trying not to be control freaks about what people should and shouldn't do, but we want people to make healthy decisions."
See also: How to make 'Be well' more than a catchphrase
The company chose the EX program because most of its employees are in a production environment, meaning they are always busy and on the go. "We had feedback they didn't want to do [the support] at work. Their schedules are such that they are coming from this job to another job or getting their kids from daycare," she explains. So, a program that offered virtual and 24/7 support made sense.
Nearly 120 employees have signed up for the program since it started, exceeding Generac's expectations. The company expects that number to grow significantly in the coming years.
"I think the difference [with] this program is its continuous support—it's the process of setting a plan, working through the plan and quitting," Reichardt says. "It's showing a real positive impact."
Employees are also motivated to join the program with incentives offered by the company. Generac offers $40 a month to employees who commit to being tobacco-free or to being in the EX program. That amount will increase to $60 in 2020.
"We feel incentives are more positive than creating a disincentive," Reichardt explains. "Companies that create a surcharge for people that are addicted to a substance, that's not necessarily the most positive thing to do. The commitment is to be tobacco-free, and they can see what the reward is every pay period for that commitment."
It's saved significant money for Generac, too—about $182,000 net savings of people not using tobacco, which includes the $10,000 the company pays annually for the EX program. That's a direct result of medical-cost savings.
Reichardt says she hopes other employers make moves to help curb vaping use.
"It's important for companies to consider vaping in their health considerations. Define what tobacco is so everybody knows what your expectation is. I think that's the big piece of this—not that one form of tobacco is better or worse than the other."
Vaping support isn't just about helping the company, though. It's more than that, Reichardt says.
"I think some employers go into this thinking it will save money on their health plan, but it's bigger than that," she says. "It's about supporting your employees, making sure they're able to maintain a healthy environment and lifestyle so they can be happy, healthier employees."
*
Progressive employee benefits, similar to some mentioned here, will be discussed during the upcoming Health & Benefits Leadership Conference, which will be April 15-17 at the Aria Resort & Casino in Las Vegas. Learn more here.
*
Kathryn Mayer is
HRE
's benefits editor and chair of the
Health & Benefits Leadership Conference
. She has covered benefits for the better part of a decade, and her stories have won multiple awards, including a Jesse H. Neal Award and honors from the American Society of Business Publication Editors and the National Federation of Press Women. She holds bachelor's and master's degrees from the University of Denver. She can be reached at
[email protected]