The tech company is the latest to enhance its leave policies/leave benefits for new parents, caregivers and grieving employees.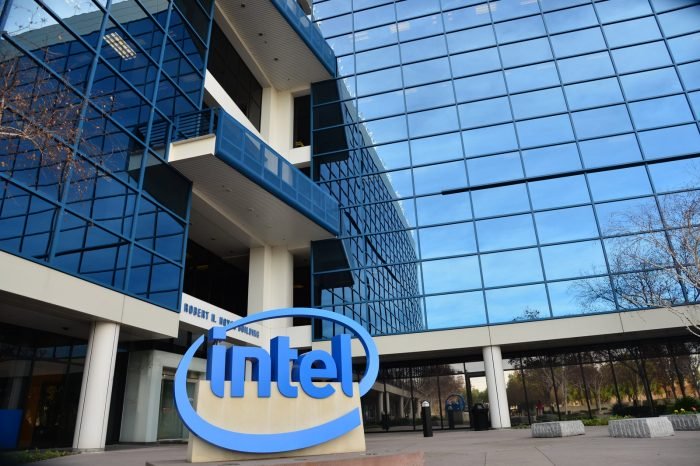 (Image credit: Walden Kirsch/Intel Corp.)
Intel is significantly beefing up its paid leave policies to "better support employees during life's critical moments," the company says.
The tech giant is expanding leave for new parents to 12 weeks from eight weeks, providing up to eight weeks of paid leave for employees to care for a seriously ill family member, and expanding bereavement leave to two weeks. It also is rolling out a new parent reintegration program, which will allow new parents to work a part-time schedule—up to four weeks—with full-time pay. Those benefits will kick in Jan. 1.
The company's enhanced benefits are part of its investment to support employee wellbeing and will better help workers through their life stages, says Julie Ann Overcash, Intel's vice president of human resources and global director of compensation and benefits.
"When our employees and their families are supported, they perform at their best," she says. "We strive to care for our employees and their families through every stage of life, whether they are caring for small children, aging parents or anyone in between. We want our employees to know we are here to support them through all the situations they and their families may encounter."
Overcash's sentiment is shared by other HR executives who have been boosting family and leave benefits to better support workers in hopes it will boost attraction and retention in a hot job market.
The J.M. Smucker Company, Goldman Sachs, Pilot Flying J and The Washington Post all expanded paid leave benefits for new parents this year. Overall, around 27% of employers offer paid parental-leave benefits, according to data from the Society for Human Resource Management. But not every company offers the same length of time off for both mothers and fathers. Fewer offer those policies to part-time workers.
In addition to its expanded leave benefits, Intel is adding a breast milk shipping benefit for traveling mothers that gives moms supplies at their destination that allow them to pump from their hotel room, then ship the milk home overnight in a pharmaceutical-grade cooler. Intel joins a growing number of employers—including Bazaarvoice, SAP, Pinterest, Home Depot, Zillow, Activision Blizzard and Hilton—that have rolled out the perk in hopes of retaining new moms and making their transition back to the workplace easier.
Related: Is breast-milk shipping the next big benefit?
"There's this immediate-impact benefit to nursing moms coming back in the workforce, and they like the fact that, 'My employer is recognizing that I'm in a different spot, this is something I want to do for my child and you're making it easier for me,'" Jason Russell, director of North America total rewards at SAP America, told HRE recently.
For an inside look at family-friendly perks and other progressive employee benefits, don't miss the upcoming Health & Benefits Leadership Conference, held April 15-17 at the Aria Resort in Las Vegas. Learn more here.
Kathryn Mayer is
HRE
's benefits editor and chair of the Health & Benefits Leadership Conference. She has covered benefits for the better part of a decade, and her stories have won multiple awards, including a Jesse H. Neal Award and honors from the American Society of Business Publication Editors and the National Federation of Press Women. She holds bachelor's and master's degrees from the University of Denver. She can be reached at
[email protected]
Also read about "15 employers that made employee benefit changes in 2019."